Gonasapudi Villa- Handcrafted Classic Luxury Console Table By Royalzig
Step right into the world of luxury with our show-stopping Classic Console Table and Chair Set. This jaw-dropping duo is a masterpiece of handcrafted excellence, meticulously crafted from top-notch teak wood. Prepare to be mesmerized by its timeless elegance and flawless craftsmanship.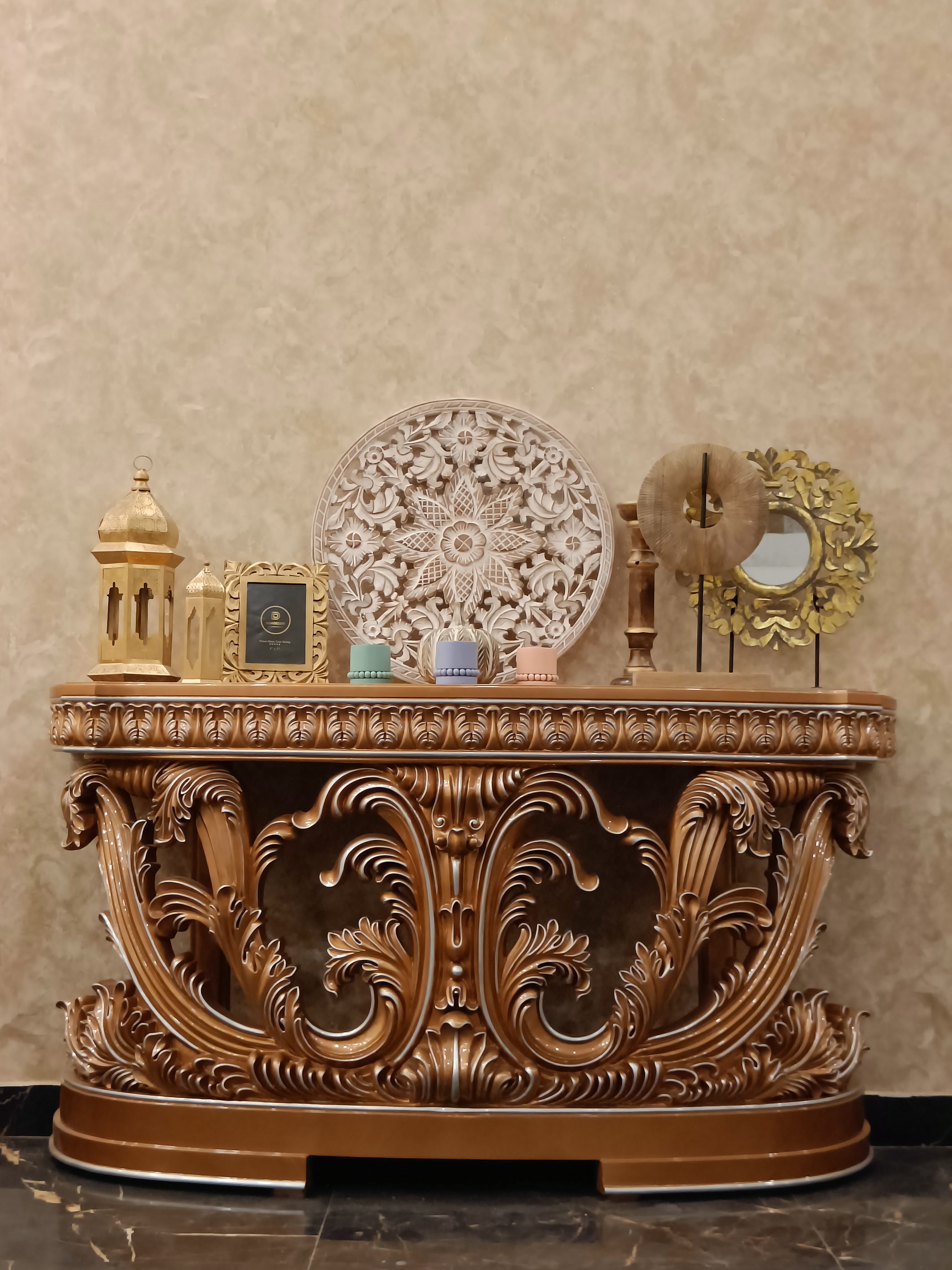 The console table is a sleek and refined wonder, boasting curves so smooth they'll make your heart skip a beat. And let's not forget those intricate carvings that add a touch of sophistication to any space. Now, let's talk about the chair – it's pure comfort meets style, with plush cushioning that'll have you sinking in luxury. And the carvings? Graceful and oh-so-fancy! But here's the real showstopper – the metallic copper color with silver shading on the carving motifs. It's a sight to behold, folks! This set is not just furniture, it's a statement piece that screams opulence.
From grand foyers to elegant living rooms, even chic offices, it'll transform any space into a palace. Get ready to take your interior design game to the next level with this luxurious set – it's the perfect blend of allure and functionality. Don't miss out on the chance to experience the epitome of luxury with our Classic Console Table and Chair Set. It's time to pamper yourself in style!