Hand carved furniture india
SAHARANPUR FURNITURE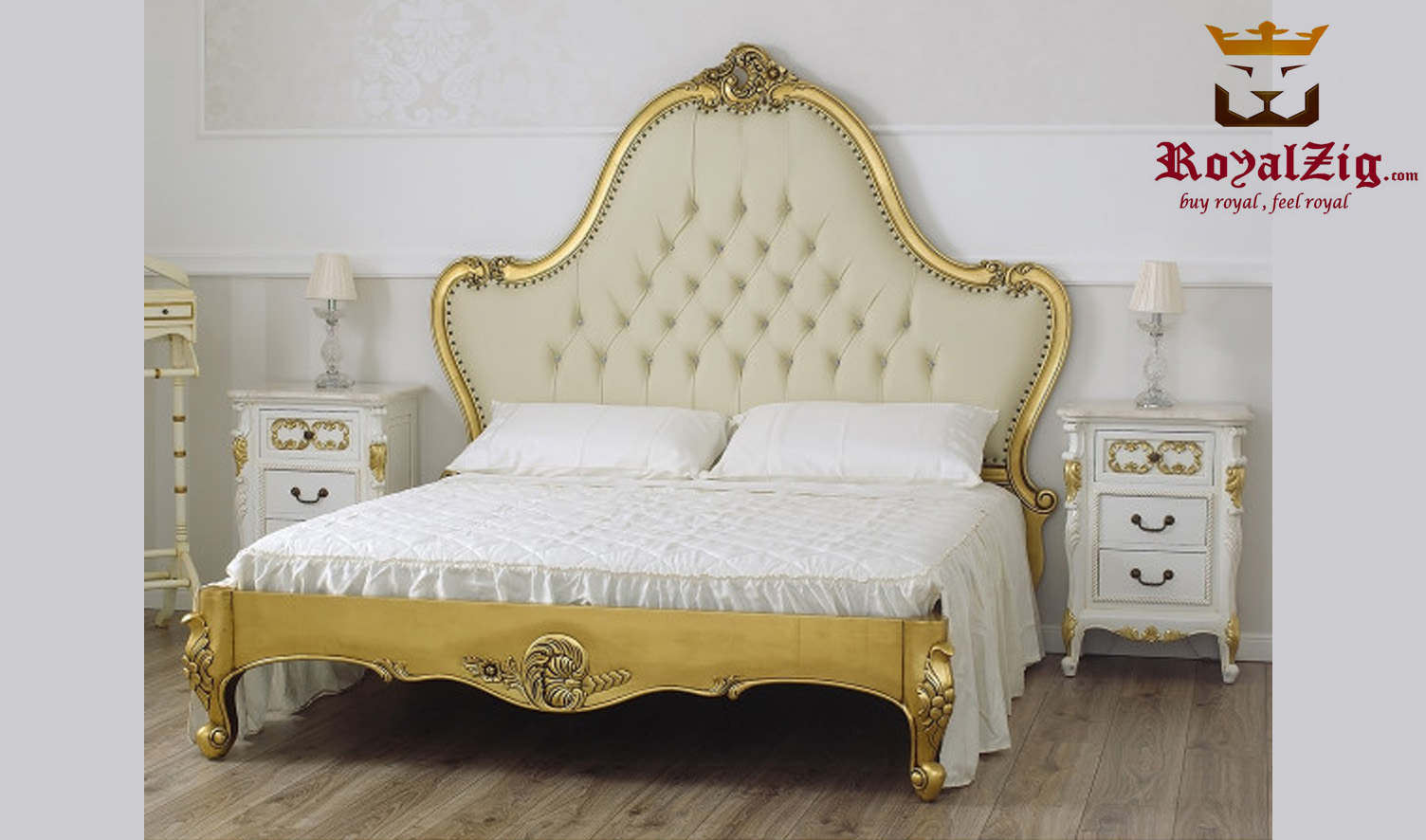 Royalzig is a destination for artistic hand carved luxury "Saharanpur Furniture", where you can discover and buy the most exquisite pieces of teak wood /Sheesham wood bespoke carving furniture & home décor from India's world-famous "Wood Carving City" Saharanpur. Our expert artisans are master in creating almost every style of furniture, unwavering focus on quality, impeccable carving, wonderful symmetry in complex carving, excellent carpentry, the perfect color-finish, and world-class designs are some characteristics of our furniture. Royalzig brings to you a handpicked selection of teak wood carving royal sofa set, Sheesham wood hand-carved luxury bedroom set, Rajasthan style maharaja jhoola/jhula, solid wood Hindu temple/mandir, Italian PU finish designer dining table set, maharaja sofa set, big royal doors, Almira, carved wardrobe, limited-edition artifacts, sculptures, traditional art piece, accent furniture, tableware, lighting & chandelier and more. Each piece on our platform is designed by the renowned artisan and crafted by world-class craftsmen.
WOODEN SWING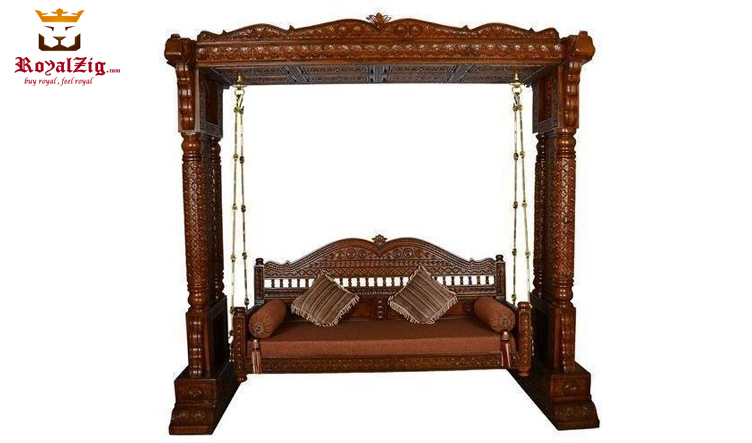 Browse more than 1000 designs of carved wooden swing at Royalzig, keep childhood inside you, let it bloom again, bring a swing in your home give wings to that childhood spirit hidden inside you. Royalzig "Wooden Swing" has a wide range of hand carving indoor and outdoor swings made of teak wood/Sheesham wood. In this collection, there is a swing for every kind of home be it luxury, traditional or contemporary. In this collection you will get hand-engraved royal Rajasthani jhula, Gujrati style sankheda jhoola, traditional mother of pearl Indian swing, royal solid teak wood swing bed for living room with brass chain, sleek and contemporary swing for modern living rooms, jaali style wooden swing with cushion. Wooden hammock swing is such a piece of furniture that if designed according to the house, it will look more beautiful and comfortable that's why Royalzig provides easy customization for swing and it is very easy. For customization consult to our experts and choose the color, size, design, carving, length, width, and chain as big as you like or you can share the design with us.
WOODEN TEMPLE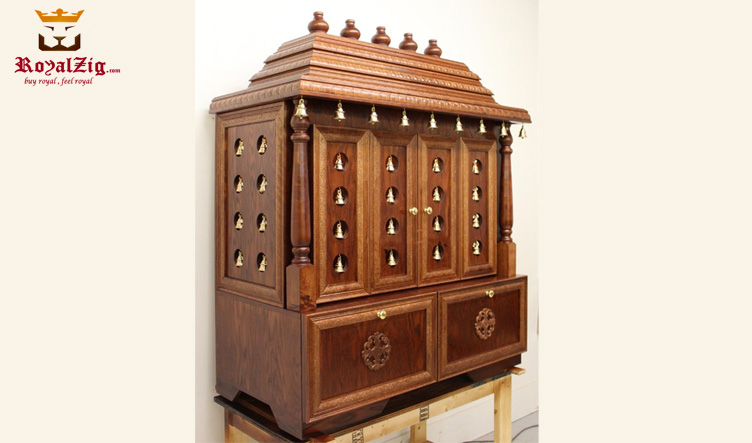 A Hindu temple/puja mandir is a sacred house, seat, and body of divinity. Wooden Pooja mandir is a structure designed to bring human beings and gods together. Royalzig carving wooden temples come in many styles, colors, sizes, & materials. Various well known ancient construction methods are adapted to different deities and regional beliefs, yet almost all of them share certain core ideas, symbolism, and themes. Royalzig offering a wide range of wood carving temple constructed in 100 % pure solid teak wood with mesmerizing world-class craftsmanship and divine designs. browse the renowned architectural temple designs and buy online as per your interior demand, Royalzig offering Kalinga architecture temple, Konkani temple, Dravidian style south Indian temple, Khmer architecture, Swaminarayan wooden temple /mandir, customized wooden Iskcon temple, wooden carving Krishna altar for Lord Jagannath, white & gold wooden mandir designs, etc.
WOODEN DOOR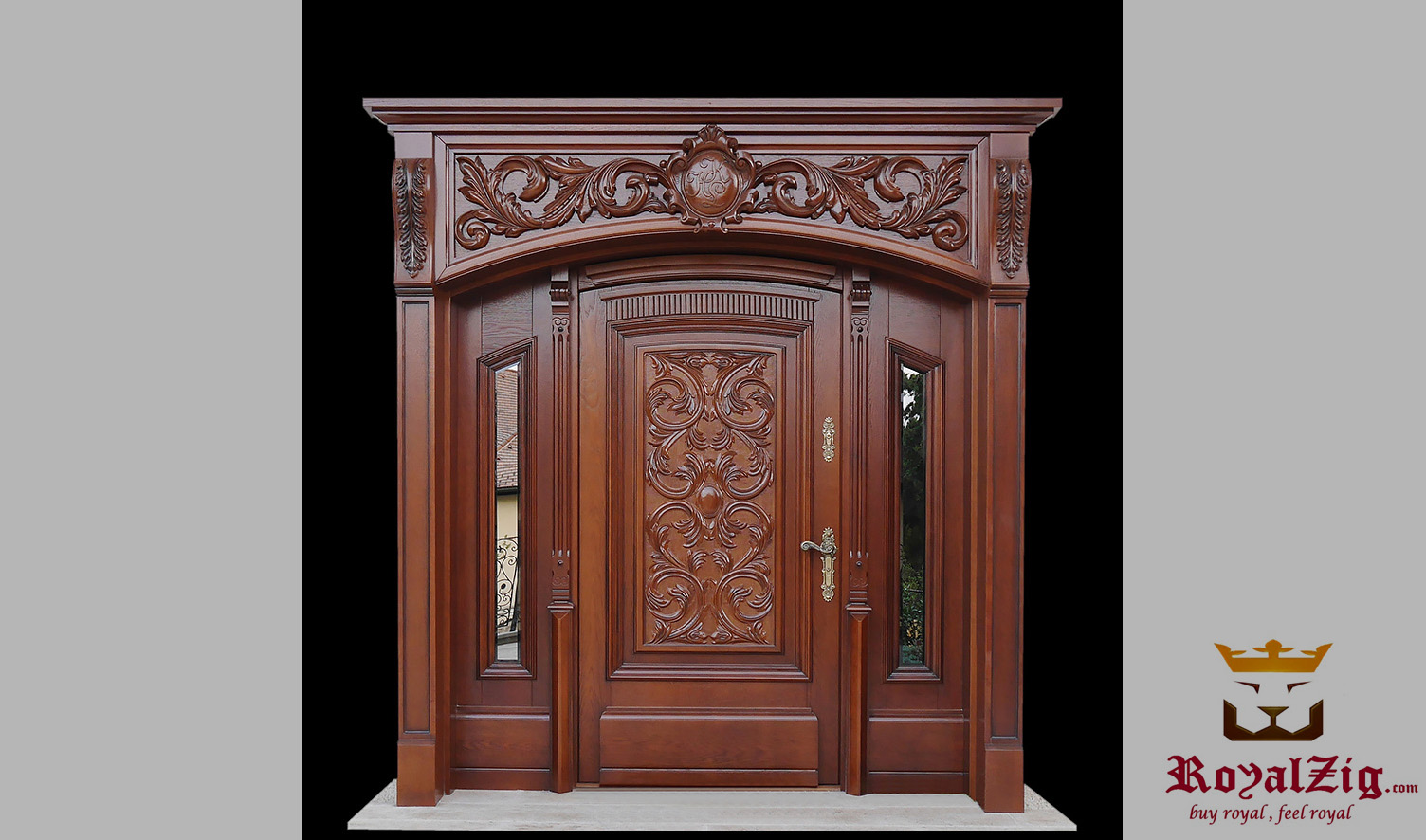 We are committed to making the main door of your home an unmatched specimen of beautiful and luxurious artwork so that you always feel safe and proud. Our world-class carpentry, superb design made of the best solid wood and other materials will leave you spellbound. Royalzig has special door artisans who are able to match the characteristics of the best doors around the world. Royalzig is offering you a huge range of doors, in which you can easily find every style of the door in the world, if you want to change the design or size of the door, you can consult it with our experts. Mainly in our range of luxury doors, you will find the finest wood carving doors, brass, steel, and other strong metal doors, a combination of many materials with beautiful handcrafted designs or doors with an ultra-modern look.